On a map, of course! The Prague City Hall has published two maps in support of waste management. The sorted waste map displays individual locations of sorted waste containers. Each container includes an information card which provides details regarding the type of waste collected, collection intervals, and the volume of the container.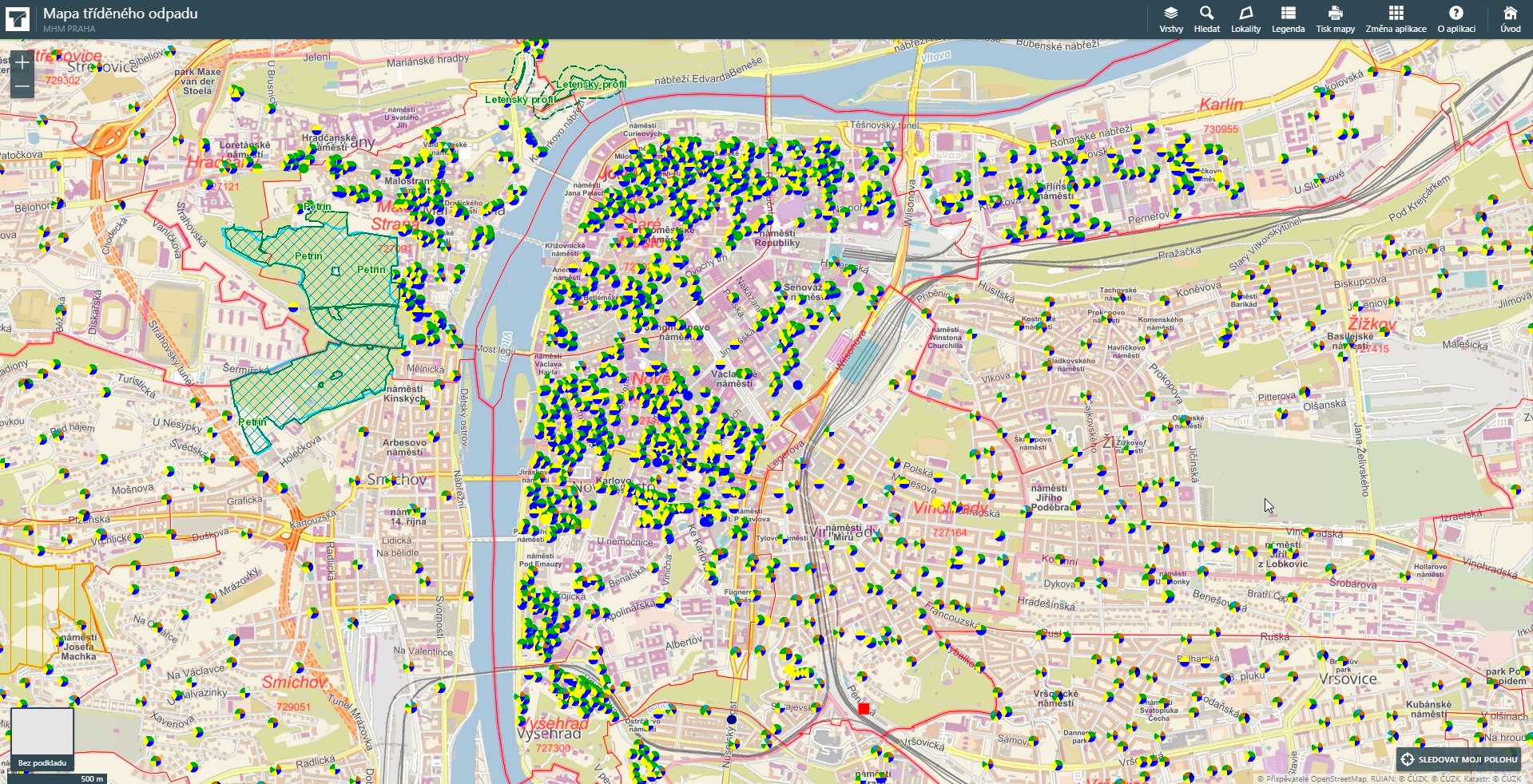 The second application called Complex System for Community Waste Management serves those citizens who wish to dispose of larger volumes of waste. This app will allow users to find out where large-volume containers will be located in the next 7 days. It also provides information about large-volume containers for biowaste and mobile collection yards in Prague.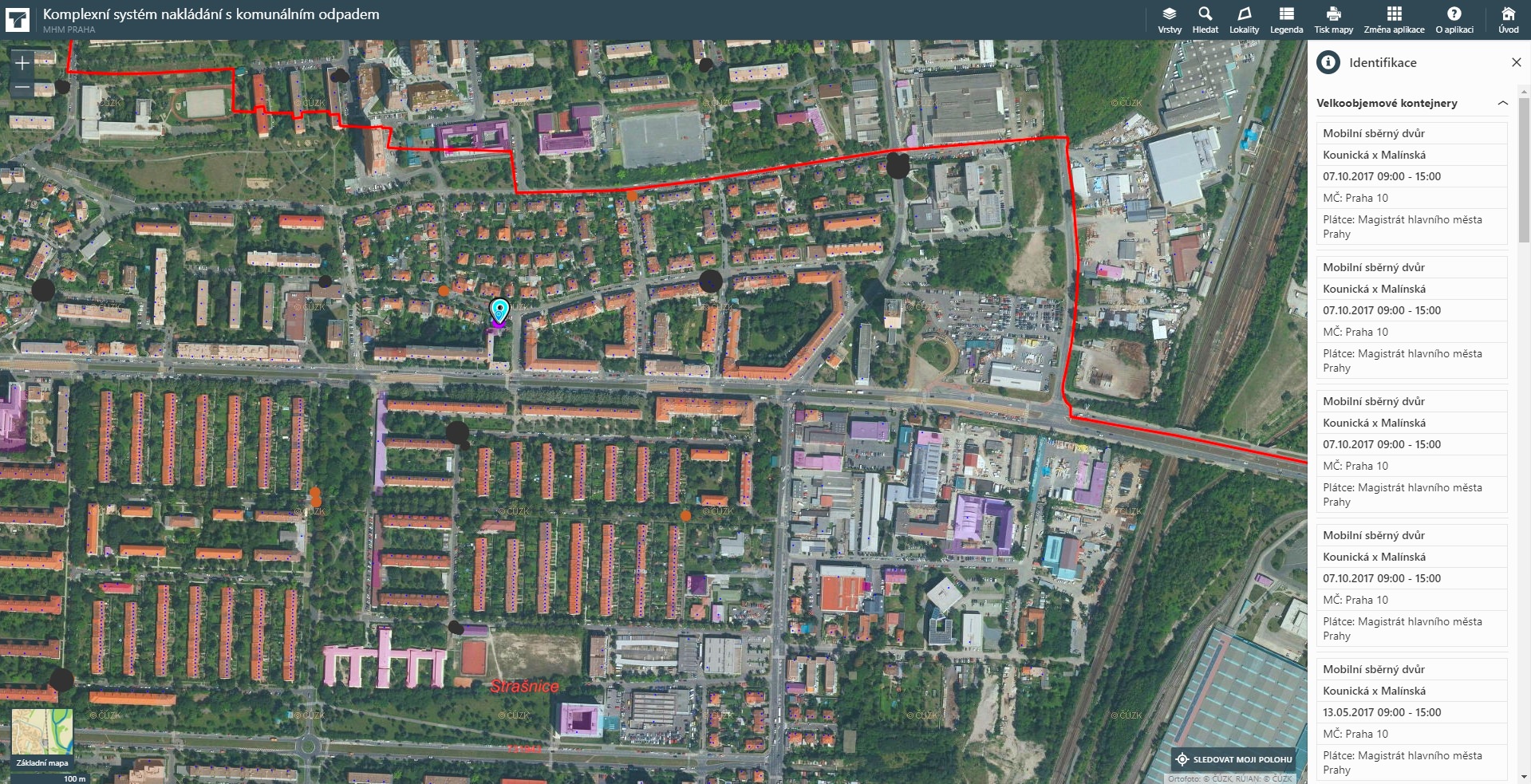 We won't be doing the waste collectors' job, but our web application Assetino Waste Management helps cities and waste disposal companies simply and effectively manage the necessary information and, at the same time, make it available to the public and thus promote environmental protection. For example, it allows cities to track the average fill-level of containers, which helps them optimize the placement and volume of containers or collection routes.