One of the best ways a city hall can communicate with citizens is to involve the citizens in reporting deficiencies and damages to city property as well as encouraging them to submit ideas for improving life in their city. In order to achieve this goal, the city of Hranice, Czech Republic, launched the web service 'Improve Your City'.
The purpose of the application 'Improve Your City' is to facilitate damage reports, submissions of improvement ideas or suggestions for future investments. It allows people to quickly and simply alert us about specific issues in their surroundings.
After opening the application and selecting the "Add a report" option, people can look up the specific location with damage to report or an idea to be submitted. In the subsequent form, they can select a category, add a brief description, upload a photograph of the location, and enter an email address where updates will be sent about the report's progress.
Judging from the number of contributions received so far, the citizens of Hranice have received this new option very positively. 150 reports have been submitted within the first three months since the system's launch.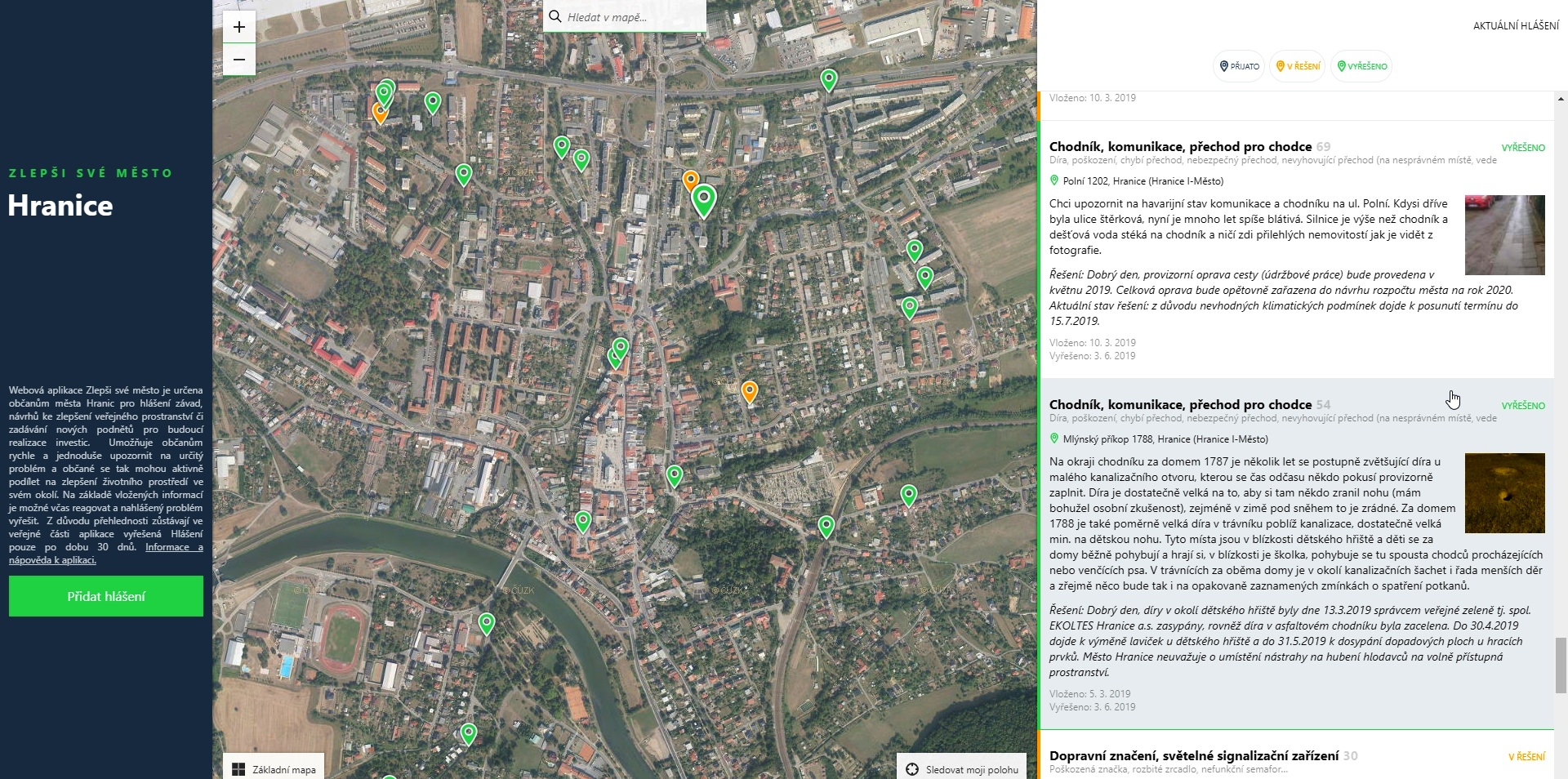 The Improve Your City application offers open communication with the city hall. It's an easy way for citizens to get involved in what goes on in their city. You will hear about a lot of issues before they turn into a bigger problem. The city will find out about an issue faster from its citizens and the problem can be solved before a potential repair becomes more complicated or expensive.
The app runs from the cloud. You can place a link to the app inside your native mobile app or on you city's website as an iframe.
Another advantage the application provides is a constant awareness of what is happening to the city's property. A special analytical upgrade also allows the city to determine the long-term effectiveness of maintance procedures.
Do you want to use 'Improve your city' app in your city too? Contact us, we would be happy to help.